So you're looking to learn about YouTube automation?
If so, I don't blame you as after all YouTube is one of the biggest and fastest-growing opportunities for making an income online.
Within this post, I will be covering everything you need to know about YouTube automation and how you can get started with it today.
Key Takeaway:
YouTube Automation is a powerful tool that is going to allow you to automate the whole process of making content for your channel. This in turn will give you the time to work on other areas of your channel, encouraging growth in other areas.
Automation is going to be your way of streamlining everything. I am talking about it all from scheduling to SEO optimization, and analytics. This is only going to help you have a creator to manage your channel better.
Through using automation tools, you as the creator are going to be able to automate those tools that take out a lot of time. This will the whole process of handling SEO and completing great content that bit easier.
Through using YouTube automation you will need to avoid those areas of YouTube such as fake engagement when building a loyal and engaged audience.
At the end of the day, what is going to be important no matter how you plan to grow your YouTube channel is prioritizing authenticity, top notch content and engagement with an audience that is engaged. This is what is going to ensure you are in for the long run with YouTube and not the short game.
Introduction to YouTube Automation
---
So what exactly is YouTube automation?
This is a question I asked myself after a friend of mine introduced the concept to me.
Before I always thought that YouTube consisted of setting up the camera, talking into it for a few minutes, and uploading.
However YouTube is a lot more than that, and with a platform featuring content for all audiences, you therefore have various types of videos.
Now this brings us back to YouTube automation which is a powerful tool that will streamline and simplify the process of building a YouTube channel.
So instead of being required to carry out every task needed to keep that YouTube carousel turning.
Instead, you can automate the process by leveraging tools to save you time and effort.
While you has a creator are still able to take advantage of the growth and visibility benefits that are associated with a successful and blooming channel.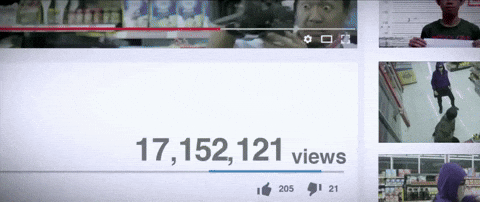 Staying Focused On What Matters
Not only that but using YouTube automation, it gives you more opportunity to stay focused on what matters.
Providing that top-tier content, is going to keep users engaged and hopefully returning to your channel.
Again and again.
Now YouTube its often sometimes branded as an easy way to earn.
In that, you look at the big creators and think they must be making lots for no effort.
But that isn't exactly the case.
YouTube is a time-consuming hobby (and for some full-time jobs).
So having something like YouTube automation where you save time, by automating repetitive tasks to focus on more important aspects of their channel, such as content creation and audience engagement.
Is not only a no-brainer.
But only going to help with productivity and better overall channel performance.
YouTube Automation as Outsourcing Video Creation
Now if you were to say YouTube automation to anyone.
Likely the first thing that would come to mind is automated YouTube videos.
Something along the lines of those 10-hour rain videos.
Or all those top 10 videos that can be found on almost any topic.
Now these are all very good examples of where YouTube Automation has been used for video creation.
Has likely these videos have not been put together by just one person sitting in front of a camera and talking.
But more through a range of automated systems.
Now you're probably thinking what exactly are these systems?
Well, when outsourcing the video creation,
Leveraging Video Automation
We're talking algorithms that piece videos together, chop clips, and add captions to the content – all automatically.
It's like hitting the easy button for video creation.
You see, this takes the manual labor out of it.
All these steps are taken care of by tech tools, meaning you don't have to do all the nitty-gritty stuff yourself.
But it's not just about setting up a system to get the work done for you.
The real kicker is, this automation makes your video process incredibly scalable, and the quality? Still top-notch.
Sounds like a dream, right?
Let's paint a picture with a real-life example:
Think of a marketing agency tasked with creating personalized videos for clients.
With YouTube automation, they just plug in the client's data, and the magic begins.
Outcome unique, high-quality videos at lightning speed, maintaining consistency and efficiency.
In short, it's tech wizardry at its best!
Channel Management Automation
Now if you're thinking about getting into YouTube and want to scale up efficiently.
Then Channel Automation is a great road to go down.
Doing this will enable you to manage your YouTube channel quite literally like a pro.
It's all about using smart tech to make your life easier and save you a bunch of time and effort.
Let's dive into the key stuff that makes channel automation a game-changer.
Content scheduling: This will essentially be your friend for planning all your upcoming YouTube content. Using some kind of content planner, will ensure that your uploading YouTube videos consistently to please the audience that you are building up.
Comment moderation: Let me tell you those bad comments are pesky and annoying to deal with. So what better then having automation tools in place that will help you filter all these out keeping your channel a safe haven,
Analytics tracking: Using tools to track any data is imperative of any business and is something I have been doing with my sites since the day I started. Not only is analytics tracking what all the big YouTubers do, take MrBeast as a good example. But its going to help you identify what areas of your channel need tweaking in order to improve.
Keyword optimization: Using Keyword tools is going to help you control the SEO game. While some may think YouTube is all about popping in a few peoples recommended feeds. The YouTube search bar is a massive way to get traffic, so mastering keywords is going to be very key.
Thumbnail customization: Automation tools are also going to help you with the process of putting together those amazing thumbnails. Gone are the days where you would either have to put in hours or hire a thumbnail creator, as there are tools that can help you with that.
Social media promotion: Now handling your YouTube channel on top of all the social media platforms is going to be a hard task. So what you will want to do is leverage tools to manage these platforms, so you always have new viewers coming in to check out your content.
What To Do Before Channel Automation
Now if you thought that was it.
Well boy are you wrong.
As utilizing channel automation will also help you with the A/B testing and the collecting of audience data.
Now let me tell you these two things are vital to the YouTube game.
Because the only way to learn more about what your audience wants.
Essentially fine tuning everything.
Is to test and test a little more.
Now luckily this is a little easier nowadays as you can use tools to do this.
So what your going to want to do is the following:
Firstly you want a solid automation tool. To pick one, I would suggest doing some research on what the best ones are, in terms of having great feedback, support and of course features.
Next for your automation strategy, you will need to conjure up a plan on how you plan to automate your channel management, making sure it all aligns with your content strategy.
Check back regularly to see how the automation doing, if you notice anything that needs tweaking then you can make the needed changes.
Finally you want to make sure you are in the loop when it comes to the game of channel automation. With the way AI is rapidly improving you want to make sure you are getting the most for your time and even money.
Get every step of this just right, then you will be on to a winner.
As you will be able to have your YouTube channel put into that auto gear, letting it drive all the way to success.
From Timing to Tags – Tools to Up Your YouTube Game
Running a YouTube channel can be a handful. But tools can automate the tricky stuff, making your workflows smooth and efficient. Here's how to make it work:
Nail the timing: Scheduling tools can help you plan and post your content at just the right times for your audience. This leaves you free to focus on making content your viewers will love.
Play the SEO game: With tools to help with keyword research and optimization, your channel will start popping up in more search results, bringing in more viewers.
Understand your stats: Analytical tools can give you insights into how your channel's doing. This data can guide you in making better decisions and refining your YouTube strategy.
By letting tools handle these tasks, you get to save time and effort and focus on creating great content. So, don't wait! Unlock the power of automation to take your YouTube channel to the next level.
The Dark Side of YouTube: Faking Engagement with Automation
Automation on YouTube has a dark side when it's used to fake engagement. Here's what you need to know:
Automated commenting: Bots are used to post pre-written comments fast and in bulk.
Fake likes and dislikes: The perception of content is manipulated by creating fake engagement stats.
Inflated view count: Views are artificially boosted using automation.
Subscriber boost schemes: Subscribers are artificially increased to make channels look more popular than they are.
Engagement ring fraud: Likes, comments, and shares are falsely generated using automated systems.
These shady techniques can lead to misleading engagement stats, which can have serious consequences.
YouTube is always on the lookout for artificial engagement and can suspend or ban accounts that use these methods.
To keep YouTube a genuine, lively community, it's important not to use automation for deceptive engagement.
If you need help with this, refer to the following guide here.
Stick to authentic interactions and let's keep the YouTube experience honest and real!
Automation: The Key to Winning on YouTube
If you want to win on YouTube, automation is your best friend.
It lets you streamline your channel management, up your SEO game, and connect better with your audience.
With automation, you can easily schedule and post videos, making sure you're always delivering fresh content to your viewers. You can optimize your videos to get more eyeballs on your content.
And you can manage your comments better and gain insights into what your audience likes and wants more of.
The bottom line is, automation gives you benefits you can't get with manual processes.
By using automation smartly, you can focus more on making great content and connecting with your audience, leading to more viewers and growth.
As more creators get on board with automation, the potential for success on YouTube just keeps getting bigger. So, don't get left behind!
Jump on the automation bandwagon and take your YouTube channel to new heights.
Some Facts About YouTube Automation Complete Guide:
✅ YouTube automation can involve outsourcing tasks such as video editing, thumbnail creation, and channel management to freelancers or specialized companies.
✅ Automating certain tasks can help improve content quality and quantity, as well as boost channel growth.
✅ Video editing is one of the most time-consuming parts of the video creation process, and automating it can save creators a significant amount of time.
✅ Custom thumbnails are crucial for success on YouTube, and outsourcing thumbnail creation can help creators save time and create attention-grabbing thumbnails.
✅ Channel management tasks, such as uploading videos, tracking analytics, and engaging with comments, can be automated by hiring freelancers or specialized services. 
FAQs about Youtube Automation Complete Guide
What Is YouTube Automation?
YouTube automation refers to the process of using tools and services to streamline and automate various tasks related to video creation, channel management, and content promotion on the YouTube platform.
It can involve outsourcing tasks to freelancers or specialized companies, utilizing tools to automate workflows, or even engaging in questionable practices like buying engagement.
Can you do YouTube automation by yourself?
Yes, you can do YouTube automation by yourself. Many creators choose to outsource certain tasks such as video editing, thumbnail creation, or channel management to freelancers or specialized companies.
Additionally, there are various automation tools available that can help you speed up your workflows and optimize your channel's performance.
Can anyone do YouTube automation?
Yes, anyone with access to the necessary tools and resources can engage in YouTube automation.
It is important to note, however, that automating certain tasks may require a financial investment and an understanding of the YouTube platform and its guidelines.
It is also crucial to approach automation ethically and avoid engaging in practices that violate YouTube's terms of service.
Is YouTube automation allowed?
YouTube automation is allowed as long as it complies with the platform's terms of service and community guidelines.
It is important to use automation tools and services responsibly and avoid any practices that may be considered spammy, misleading, or inauthentic.
Violating YouTube's guidelines can result in penalties, including demonetization or termination of your channel.
Is YouTube automation risky?
While YouTube automation can offer benefits in terms of saving time and improving productivity, it does come with certain risks.
Engaging in questionable practices, such as buying engagement or using spammy automation tools, can harm your channel's reputation and potentially lead to penalties from YouTube.
It is essential to approach automation ethically and stay within the platform's guidelines.
Is YouTube automation a good side hustle?
YouTube automation can be a good side hustle for individuals who have the necessary skills and resources.
By providing services such as video editing, thumbnail creation, or channel management to other YouTubers, you can generate income while leveraging your expertise in the field.
However, it is important to carefully manage your time and workload to avoid burnout and ensure the quality of your services.